FUTURE CAMPUS
Bethlehem Baptist Church is working towards expanding our current campus that will be located in the central area of Bonham.
- THE DESIGN -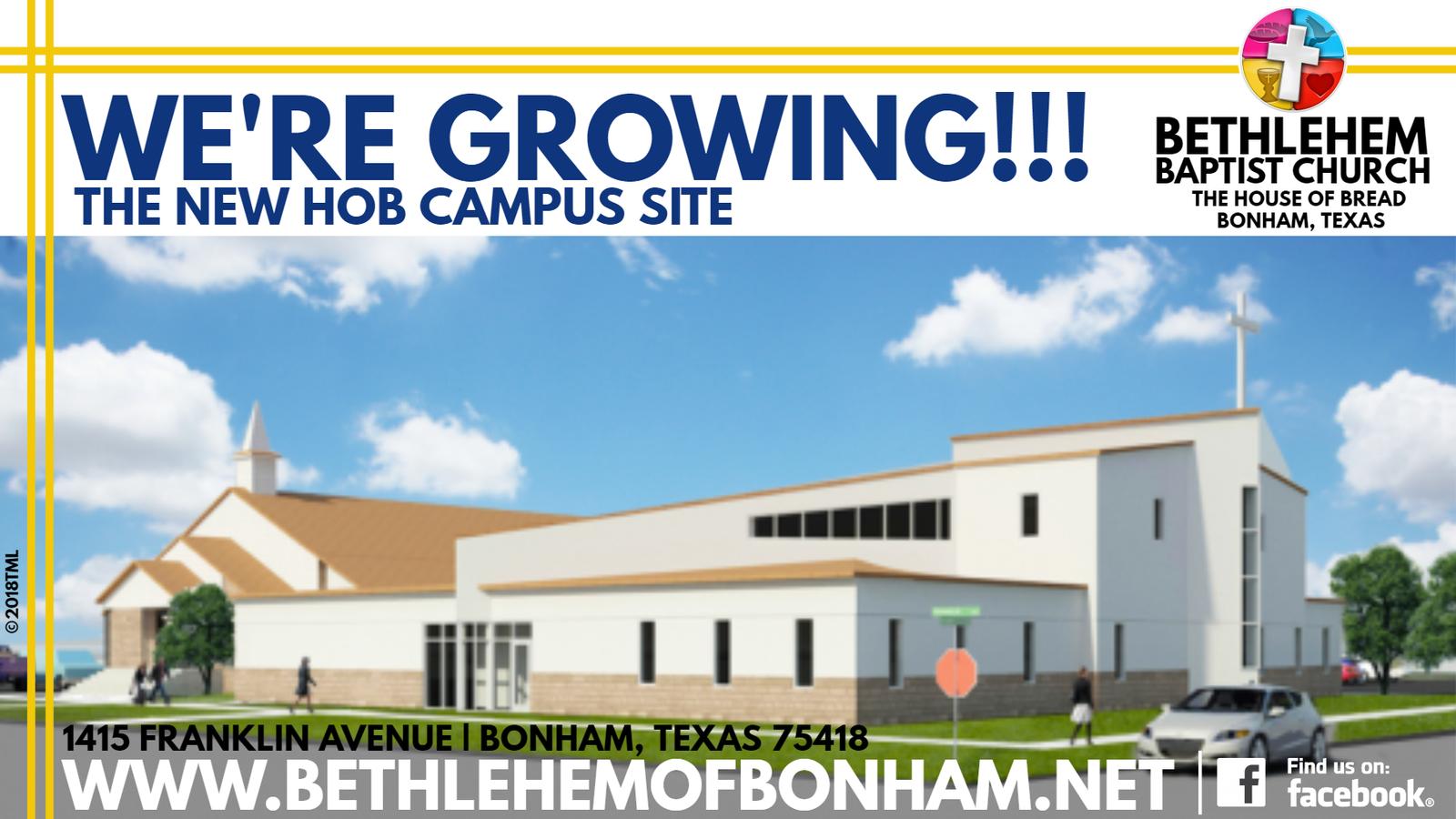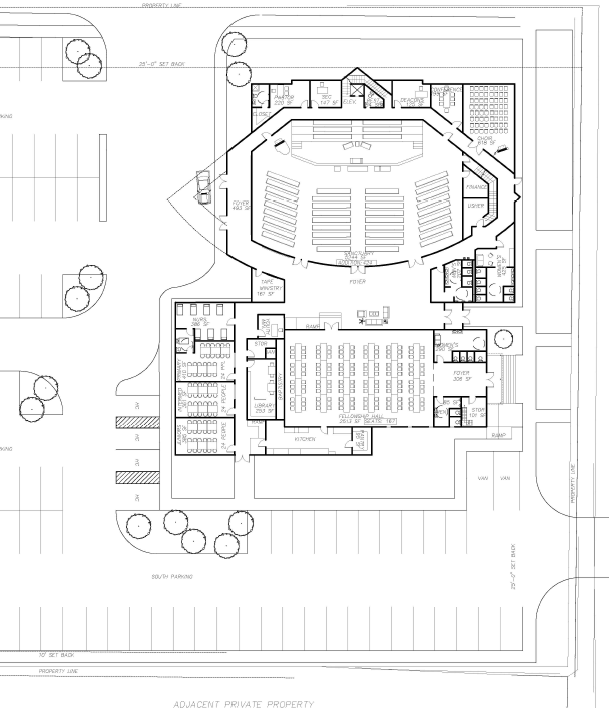 Bethlehem Baptist Church is people. We are the church…
And having a building opens up opportunities to:
Become a gathering place for the community
Offer classes during the week
Additional restrooms areas 
Improving handicap amenities
Larger Fellowship Hall/Kitchen for multipurpose events
Youth Wing, Kids Check-in, and Nursery
Information/Bookstore Center
Covered drop off/pick up area near main entrance and additional parking
Admin Offices, Conference Room, Larger Library, and Baptism prep-room areas
Create "our" worship space
Host community gatherings (educators, support groups, student groups)
and so much more
Bethlehem's Building Committee (Focus of the Future) is meeting regularly as Bethlehem moves towards building a ministry facility.  Since the church unanimously voted in 2012 to move forward with our building project, we have hired a design/build contractor, McAfee 3 Architects.  McAfee is meeting regularly with the church, as we select surveyors, site engineers and design Bethlehem's new permanent home.  We will also be working to coordinate with the city of Bonham regarding utilities and construction timelines.  There is much work to be done!
Timelines are being formed. If things go according to plan, we should be breaking ground for construction in 2019 on the first phase!  What a celebration we will have on that day, and we would love for you to join us.
If you have specific questions about the church's building plans, you can contact our church office at 903-583-8061 or info@bethlehemofbonham.net. We offer online giving for those that would like to sow towards our Capital Campaign. 
Please join us in prayer for this exciting step forward, and come check us out at Bethlehem Baptist Church!