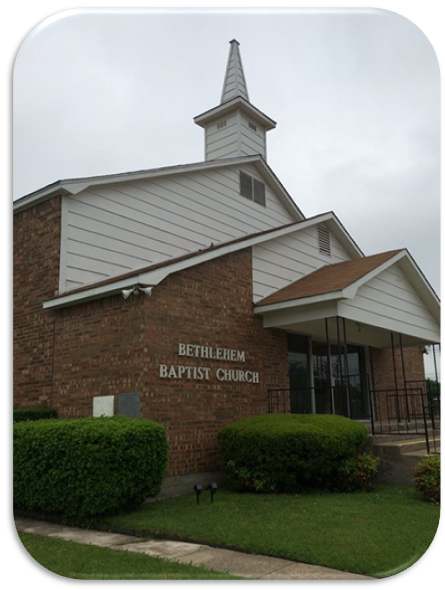 We're glad you're here. We hope you find our church a welcoming, friendly place where you can get to know us and experience the love and grace of Jesus Christ together with us. If you are new to the Christian faith, or want to know more about Jesus, allow us to introduce you. We are so happy that you have taken the time to visit our website.
Here at Bethlehem Baptist Church "The House of Bread our greatest desire is to see souls saved and lives changed through the ministry and outreach of our historical church. We would like to invite you to celebrate the majesty of the Lord Jesus Christ with us. The Bethlehem Baptist Church "The House of Bread provides a warm loving atmosphere where everyone is made to feel welcome.
Our prayer is that you will be blessed and strengthened by the power of Jesus, and that you will live a life of abundance in fellowship, joy and liberty. Bethlehem Baptist Church "The House of Bread" is here for you. It is not just a church; it is a fellowship of believers coming together to declare the glory of the Lord, and to celebrate Jesus as King. We study the Word, practice what we learn, and in the process grow together.
Bethlehem Baptist Church "The House of Bread" could best be defined as people... PEOPLE JUST LIKE YOU! There is a place for you to worship here. We want to help you DISCOVER, DEVELOP, and DEPLOY your spiritual gifts and Christian life. We like to consider ourselves church families with our members helping each other grow. There can be no spectators in a growing family.
We are a vibrant church located in the heart of a small but growing city. We are not perfect people, but we have met a perfect Savior and would love the opportunity to share Him with you. BBC-HOB is the perfect place for imperfect people.
May God richly bless you! May the Lord bless you and keep you! We hope to see you soon!